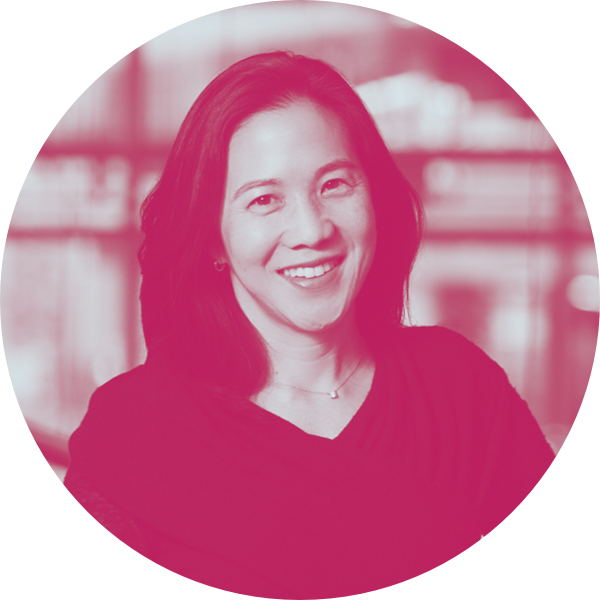 Angela Duckworth
Founder and CEO
In her late twenties, Angela left a demanding job as a management consultant to teach math to seventh graders in the New York City public schools. Several years in the classroom taught her that effort was tremendously important to success. To begin to solve the mystery of why some people work so much harder and longer than others, Angela entered the PhD program in psychology at the University of Pennsylvania, where she is now a professor and 2013 MacArthur Fellow. With Dave Levin and Dominic Randolph, she founded Character Lab with the aim of advancing scientific insights that help kids thrive. Her Tip of the Week is published every Sunday morning. You can subscribe here.
Read more at angeladuckworth.com
Published Works and Press
---
A tripartite taxonomy of character: Evidence for intrapersonal, interpersonal, and intellectual competencies in children
Contemporary Educational Psychology, 48, 16-27. Park, D., Tsukayama, E., Goodwin, G. P., Patrick, S., & Duckworth, A. L. (2017).
Situational strategies for self-control
Perspectives on Psychological Science, 11(1), 35-55. Duckworth, A. L., Gendler, T., & Gross, J. (2016).
Measurement matters: Assessing personal qualities other than cognitive ability for educational purposes
Educational Researcher, 44(4), 237-251. Duckworth, A. L., & Yeager, D. S. (2015).
Self-control and grit: Related but separable determinants of success
Current Directions in Psychological Science, 23(5), 319-325. Duckworth, A.L., & Gross, J.J. (2014).
Role of test motivation in intelligence testing
Proceedings of the National Academy of Sciences, 108(19), 7716-7720. Duckworth, A. L., Quinn, P. D., Lynam, D. R., Loeber, R., & Stouthamer-Loeber, M. (2011).
Grit: Perseverance and passion for long-term goals
Journal of Personality and Social Psychology, 92(6), 1087-1101. Duckworth, A. L., Peterson, C., Matthews, M. D., & Kelly, D. R. (2007).